The Town For Art & History Buffs
Ah, Stafford – the county town of Staffordshire, and a place that truly has it all. From its rich history and stunning architecture to its vibrant arts scene and bustling market square, Stafford is a town that's full of surprises.
But don't just take our word for it – come and see for yourself! Start by exploring Stafford Castle, an 11th-century fortification that offers stunning views of the town and beyond. Then, head to the market square and browse the stalls for fresh produce, handmade crafts, and other local goods.
When it's time for a bite to eat, Stafford has no shortage of delicious dining options. From traditional pub grub to gourmet dining, there's something to suit every taste and budget. And if you're in the mood for a drink, you'll find plenty of cozy pubs and lively bars to choose from.
Stafford is a versatile town with history, food and a rich arts scene. There are plenty of galleries and exhibitions that feature the work of local artists, along with performance spaces to watch exciting performances. Whether you're looking for an insightful journey through the historic monuments, mouth-watering cuisine or artistic experiences all around, traveling via Stafford taxi can give you the perfect opportunity to explore this cultural hotspot!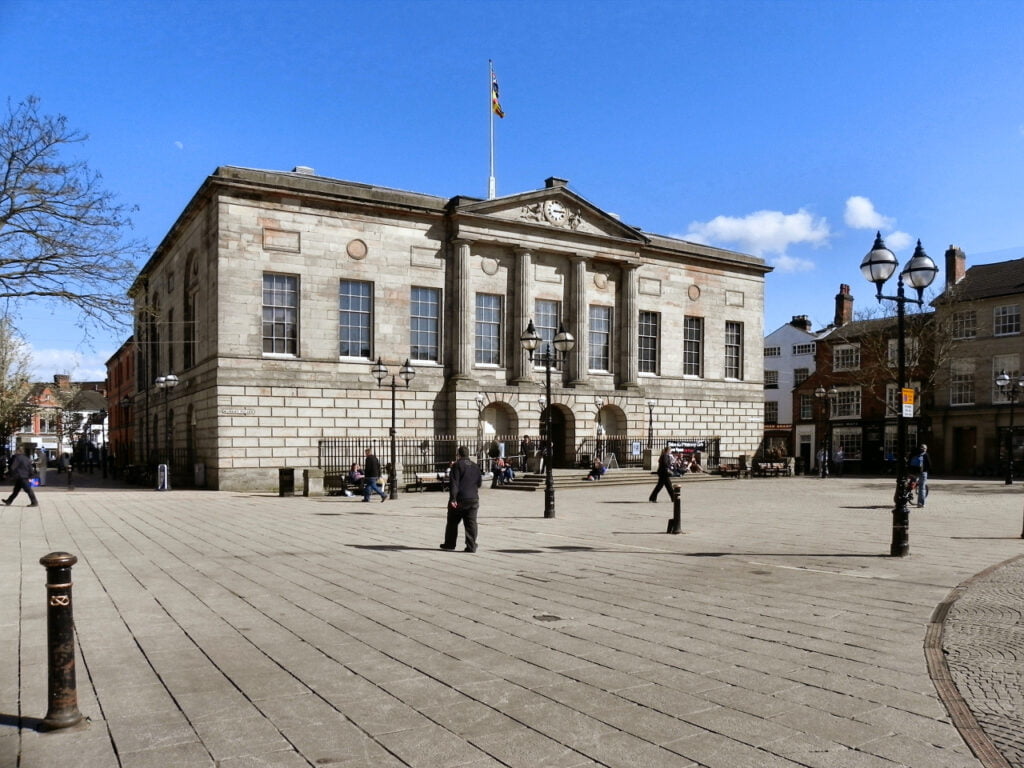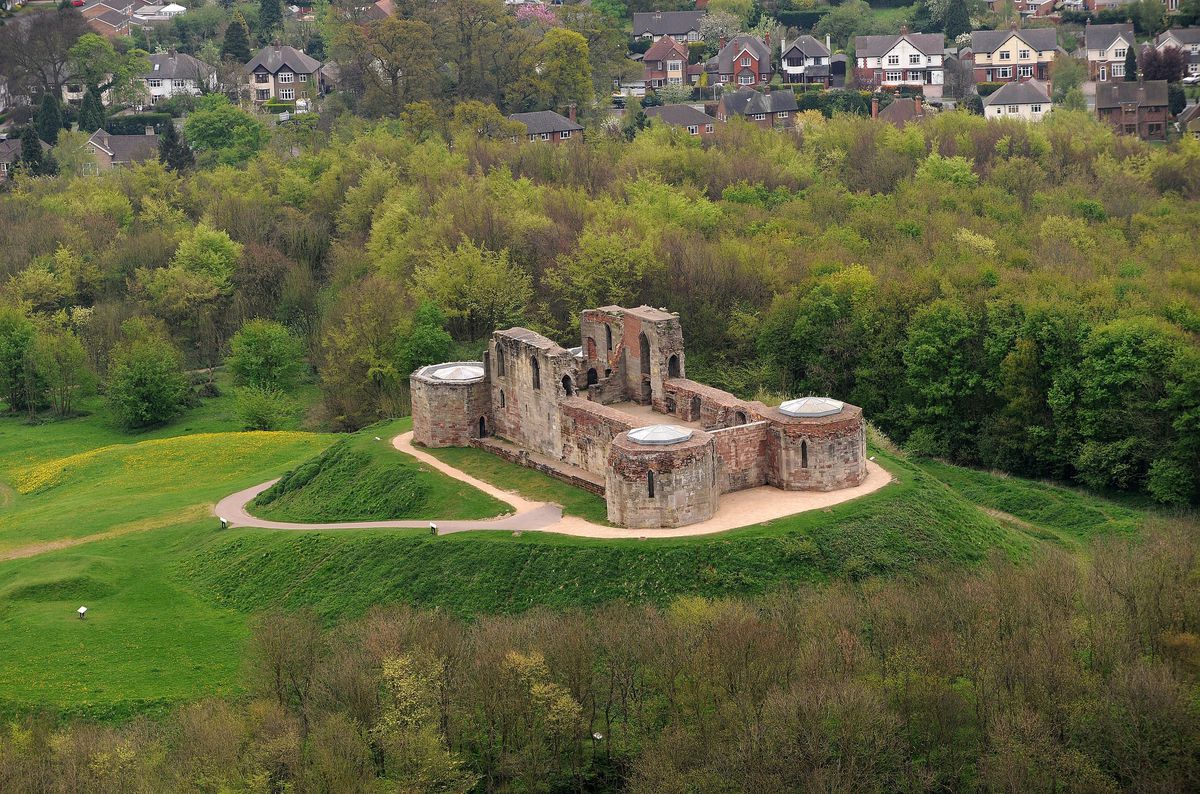 A Breathtaking View To Admire
Stafford Castle is a beautiful and historic castle located in Stafford, in the county of Staffordshire in the West Midlands region of England. This stunning castle dates back to the 11th century and is a must-see attraction for anyone visiting the area.
One of the things that makes Stafford Castle so special is its breathtaking location. The castle sits on a hill overlooking the town and offers stunning views of the surrounding countryside. It's the perfect spot for a leisurely walk or a picnic on a sunny day.
Our Stafford taxi service has been providing customized travel solutions to the Stafford community and its visitors for more than 30 years. Our fleet of taxis and minibuses offer services for day trips to Stafford Castle. The castle is a fantastic historic attraction with impressive red sandstone walls, a moat, drawbridge, gatehouse, Great Hall, Chapel and Kitchen that have all been carefully preserved and can be explored by visitors.
So if you're in the area and looking for a fun and historical way to spend the day, be sure to pay a visit to Stafford Castle.
If you're looking for comfortable, reliable transportation to the Ancient High House in Stafford, look no further than Stafford Taxi. We provide fast and safe transfers from all of the local airports, train stations, and hotels. Our experienced drivers know the area well and are always happy to point out interesting facts about the wonderful 16th-century Tudor building along your journey – ensuring your visit to this Grade I listed structure is as enjoyable as possible!
William Patten, a prosperous businessman, erected The Ancient High House around 1595. At different times during its history, it has also been a courthouse and a prison in addition to its original purpose as a townhouse.
The structure is constructed of oak and has a classic black-and-white façade.
The Ancient High House boasts a number of intriguing elements, including a chapel, several bedrooms, and a Great Hall with a minstrels' gallery. A variety of period chambers that have been renovated to depict how life would have been in the building during the 17th and 18th centuries can also be found there.
The Staffordshire County Council presently resides at the Ancient High House, which is also available for public tours and events. Anyone interested in history or architecture should definitely pay it a visit. It is a well-liked tourist destination in Stafford.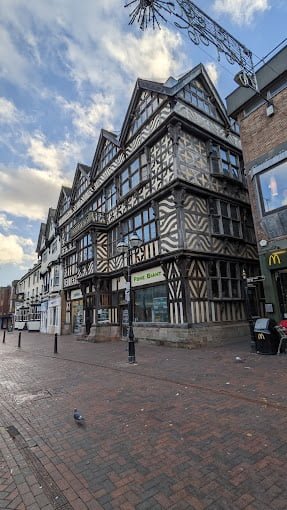 Best Way To Travel in Stafford
When it comes to getting around Stafford private hire taxis are an excellent way to get from A to B. Offering a reliable and affordable service, Autocab taxis are a great way to travel around Stafford without the added stress of having to drive yourself. With a range of different types of private hire taxis available, there is sure to be one to suit every kind of traveller's needs. Whether you are looking for a quick journey or a scenic route, Autocab is the best Stafford cab company that provides a safe and comfortable way to get from one place to another.
Leaders In Reliability & Safety
Autocab private hire taxis in Stafford are a reliable and safe way to travel. All of our drivers are fully DBS checked, and we follow a strict code of conduct to ensure our passenger's safety. 
Our cars are also regularly inspected and maintained to ensure they are in excellent working condition. We are committed to providing the highest level of reliability and safety for our customers, so you can rest assured that you will be in safe and capable hands when you choose to travel with us.
Vehicles To Meet All Your Taxi Needs
Autocab private hire taxis in Stafford offer a wide variety of vehicles to suit your needs. From luxury sedans to minivans, you'll find the perfect vehicle to take you where you need to go. Our luxury sedans offer comfortable seating for up to four passengers and are perfect for business trips or special occasions. 
For larger groups, our minivans provide enough space for up to eight passengers and their luggage. We also offer wheelchair-accessible vehicles for those with special accessibility needs. No matter what you're looking for, you're sure to find the perfect vehicle for your needs with us.
Book your taxi online, through the app or give us a call on 01785 555 555