Minibus Taxi Services: The Ideal Solution for Group Transportation
Are you looking for a reliable and efficient mode of transportation in Stoke? Look no further than minibus taxis. These vehicles are perfect for groups traveling together, whether it's for a night out, a corporate event, or even an airport transfer.
At Autocab Private Hire, we offer top-notch minibus taxi services in Stoke and the surrounding areas. Our fleet of vehicles is regularly maintained and serviced to ensure that they are in pristine condition. Our drivers are highly trained and experienced, ensuring that you will reach your destination safely and on time.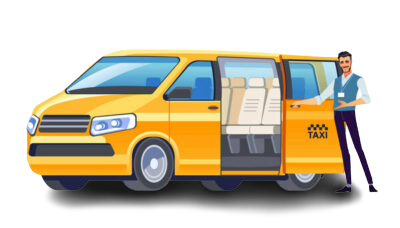 Your go-to minibus taxi provider
Why Autocab's Minibus Taxi Service?
Inclusive Transportation Provider
Wheelchair Accessible Taxi Service
Mobility impairments can make it challenging for people to travel from one place to another. However, with the introduction of wheelchair accessible taxis by Autocab Private Hire, transportation has become more inclusive and convenient for people with disabilities. These taxis provide a safe and comfortable mode of transportation, ensuring that everyone can enjoy the same freedom of movement.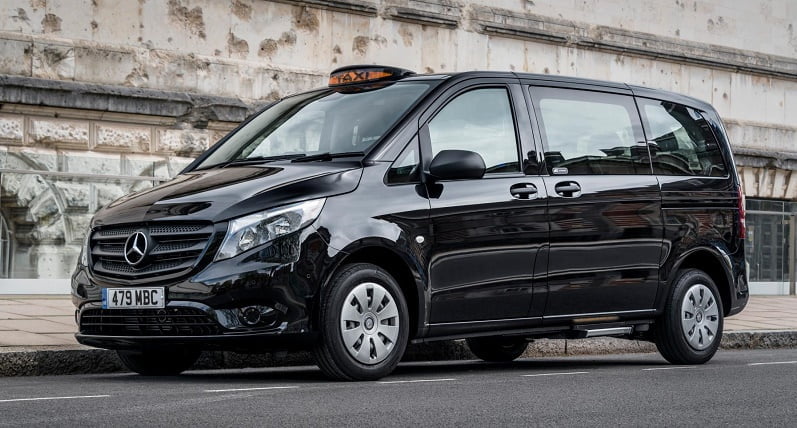 Where Can Minibus Taxis Take You?
Minibus taxis are a versatile and convenient mode of transportation, particularly for group travel. Whether you're planning a day trip, a night out with friends, or a corporate event, minibus taxis can take you to your destination in comfort and style. Autocab Private Hire's fleet of minibus taxis are well-maintained and equipped with modern amenities, such as air conditioning, comfortable seating, and ample luggage space. Our experienced drivers have a good knowledge of the local area and can take you to any destination in and around Stoke on Trent. From airports and train stations to tourist attractions and conference centers, minibus taxis can take you wherever you need to go. Contact Autocab Private Hire today to book your minibus taxi and experience a stress-free journey.
Driver ash blue Volkswagen picked me up couple off times always happy and friendly would recommend using Autocab
Always efficient and on time.
Barbara Lovatt
2022-12-12
Phone booking, with friendly helpful operative, was straightforward & easy. Taxi booked for my husband who had an appointment. Driver arrived on time & was very good when my husband was unsure of the address. Driver phoned me & got directions. Thank you for your kindness & understanding. I would recommend Autocab.
Sophie Hollinshead
2022-12-10
Can't complain really, got there on time and driver arrived on time however they didn't wear a seat belt during the journey at all, and didn't wait for myself or my son to get ours on before going immediately when the door was closed.
Julie Griffiths
2022-12-09
Quick, efficient very pleasant driver good price, very happy with this service. 👍
Booking your minibus taxi has never been easier
Why Choose Autocab Private Hire for Your Minibus Taxi Needs?
Frequently Asked Questions
Have Questions About Your Minibus Taxi?
How many passengers can your minibus accomodate?
Our minibus taxi service in Stoke on Trent is a convenient and affordable way to travel within the city and surrounding areas. We offer minibuses with seating capacity ranging from 5 to 8 passengers.
What are the benefits of using your minibus taxi service?
Our minibus taxi service offers several benefits, including affordability, comfort, safety, and convenience. Our minibuses are well-maintained, driven by experienced drivers, and designed to offer a smooth and comfortable ride. They are also available for hire on demand, making them a convenient option for group travel.
How do I book a minibus taxi?
You can book a minibus taxi by calling 01782 777 777, using our online booking system or via the app. We recommend booking in advance to ensure availability, particularly during peak travel times.
Do you offer airport transfers?
Yes, we offer airport transfers to and from all major airports in the region, including Manchester Airport and Birmingham Airport. We recommend booking in advance to ensure availability.
Are your minibuses wheelchair accessible?
Yes, we have minibuses that are wheelchair accessible. Please let us know at the time of booking if you require a wheelchair accessible minibus.
Are your drivers licensed and insured?
Yes, all our drivers are licensed, insured, and experienced. They undergo regular training to ensure they provide safe and reliable service to our passengers.